Last week's head-to-head battle was for the ultimate crown of cute. Hoodie, tote bags, long sleeved tees and t-shirts threw down to see who was more beloved: penguins or bunnies? Now we've tallied the votes and we're ready to show you the adorable data.
Team Cottontail
1146 bunny-related items sold, perhaps in connection with the Easter season. Our highest bunny seller was the regular tee You Have to Try This, Guys!, with 311 sold. Well represented from the masters of hippity hoppity!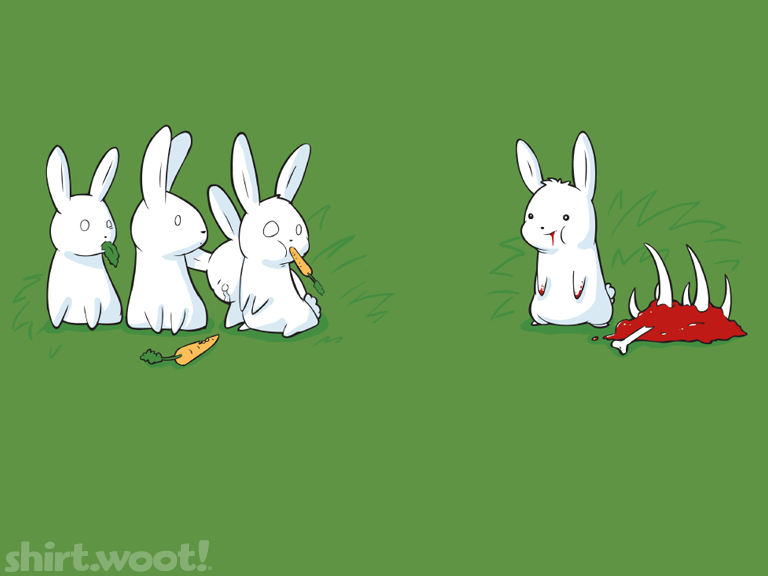 by Fablefire
TOP SELLER
Team Tuxedo
The penguins made a respectable showing, with 986 total sales, but they just didn't have enough lift to reach bunny-filled heights. Even still, top seller for the penguins was t-shirt Cooler Than You with 176 sold, so at least they weren't frozen out.
by RamyB
TOP SELLER
Final Score
At the bell, it was Bunnies with a clear advantage on points, but since Penguins never hit the mat… could this be a two out of three situation? Will these titans face off again somewhere down the road? We smell a rematch in the air! But for now, bunny lovers, know that the day is yours.