We'd like to take a momentary break from our usual output of snark and beady-eyed animals to celebrate an honest to goodness Shirt.Woot milestone. It's not every day that a shirt hits 50,000 in sales, but today is that day for tjost's hit design, The Binge!

Can you believe it?! A whopping 50,000 shirts sold! Congratulations, tjost!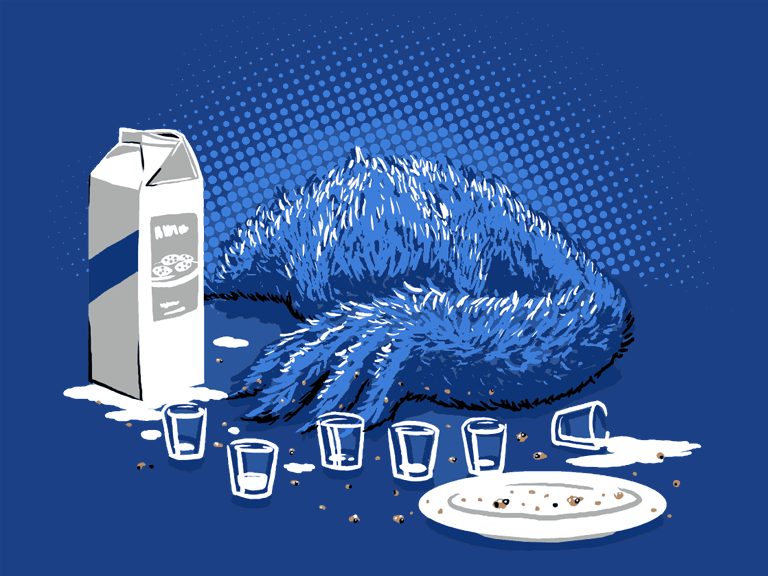 "Looks like you got to celebrating a little early."


To mark such a special occasion, we want YOU, the unwashed masses of Shirt.Woot, to post your photos of you wearing your very own Binge shirts! "Why would I do such a thing?" you may ask yourself; how 'bout because you're a part of a cool community of hip, stylish t-shirt enthusiasts? No? Fine. How 'bout if you're creative and we really like your photo we'll send you a prize, like your very own Screaming Monkey? Post your photos here, and feel free to add your own congrats and praise for the shirt if you're so inclined.

And congratulations, too, to Shirt.Wooter Narfcake, who was the lucky 50,000th buyer. We apologize that we didn't have balloons and streamers ready to fall from the ceiling, but for some reason you tend to leave your windows locked at night.

Here's to another two years in The Reckoning and 50,000 more shirts sold! Stop by for a second and pay your respects, and why not check out our Derby while you're at it. You never know; the shirt that gets your vote today could be our next 50,000 seller!